"And then a piece of it ends up on a porn site," one star said. "That really makes me angry."
Actors are often asked to step outside of their comfort zones for their roles and it can sometimes lead to distressing situations — even after filming wraps.
For many stars, these uncomfortable moments happen when NSFW scenes are involved. While actors may agree to taking part on set, they sometimes end up later having regrets about these explicit scenes.
In fact, some stars admit that their experiences have made them never want to strip down on camera ever again!
Read on to see what these stars had to say about their NSFW scenes…
1. Jessica Brown Findlay
After Jessica Brown Findlay wrapped filming on "Albatross," she expressed regret over filming a scene where she flashed her bare chest. Looking back, Jessica says she didn't really know that she could say "no" while on set.
"To be honest, 'Albatross' was naivety and not knowing that I could say no. I had no idea what was going to happen and thought I was going to be shot from behind," she told Radio Times.
While Jessica later went on to film a nude scene in "Labyrinth" in 2012, she says she decided afterwards that it wasn't something she would do again.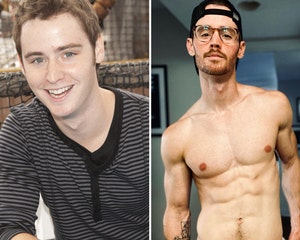 Wizards of Waverly Place Star Reveals How He 'Accidentally' Became Nude OnlyFans Model
2. Mary-Louise Parker
"Weeds" star Mary-Louise Parker says there's a NSFW scene in the series that she wishes she hadn't shot. While she filmed a few graphic sex scenes for the Showtime series, she says it was actually a moment where she was naked in a bathtub that she regrets the most.
"I didn't think I needed to be naked, and I fought with the director about it, and now I'm bitter. I knew it was going to be on the Internet: 'Mary-Louise shows off her big nipples.' I wish I hadn't done that. I was goaded into it," she told More magazine.
3. Helen Mirren
Helen Mirren has taken part in quite a few NSFW scenes throughout her career but she says she's never been a fan of it. Early in her career, she thought she'd never "get stuck" with stripping down because she worked in theater, but obviously she was convinced it was a necessary part of her films.
"I've always had a problem doing nudity. I hated it! I hated the fact that I hated it, however. It's never a comfortable thing…I've never enjoyed it, ever. It's always mortifying. But I always felt it was something I should get over, as well. I might seem uninhibited, but believe me I'm not! (laughs) I've just never thought it was necessary, ever," she told Venice Magazine.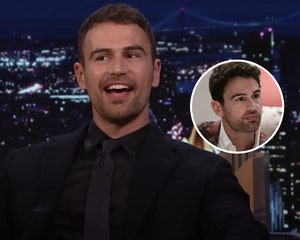 Theo James Reveals Truth Behind That Naked White Lotus Scene
4. Natalie Portman
Following Natalie Portman's role in Wes Anderson's 2007 short film "Hotel Chevalier," she said she regretted that she "didn't listen to [her] intuition" when she was asked to strip down for the role. After many reviews of the film mentioned her nudity, she said she felt like she "shouldn't have done it" and would "trust [her] gut more" going forward. When later asked about the situation, Natalie clarified that she didn't really have regrets but she didn't appreciate the "misappropriation" of the NSFW scenes.
"I don't really have regrets. It's more that I don't like misappropriation of stuff, like when you create something as part of a story and then a piece of it ends up on a porn site. It's meant to be a dramatic scene and part of a story. That really makes me angry. It's inevitable and I should know what happens," Natalie told MTV News.
5. Kate Winslet
While Kate Winslet has stripped down in many of her roles, she admits that she "hates every second" of being in the nude on screen. Looking back on her early career, she says she regrets going topless in "Titanic" — and says she's still "haunted" by the scene to this day when fans approach her with copies of the sketch Leonardo Dicaprio drew in the film.
"I wish I hadn't shown so much flesh, but I was young and I knew I had things to prove," Kate admitted to The Sun.
6. Emily Blunt
In 2004, Emily Blunt stripped down for "My Summer of Love" but looking back, she says she wouldn't do it again. In roles moving forward, Emily admits she doesn't feel that nude scenes are necessary most of the time.
"Too racy would be one thing I wouldn't do for now. I'm not so keen on doing nudity, because I'm not 22 anymore. And, actually, it's not so much a moral thing as, 'I've done it before, and do I really want to do it again?' Does it serve the film or is it gratuitous and seeing someone's t-ts for the sake of it? Because I don't think it's necessary most of the time," she told The Telegraph.
7. Taylor Lautner
Taylor Lautner may have gone shirtless in his films but after his role in "Twilight," Taylor said that he didn't want to strip down for the camera ever again. He explained that he didn't want to be known his body instead of his acting talents.
"I worked hard to get in shape for this role. My motivation was the movie and the fans, but I don't want to become known as just a body. If I had to choose, I would never take my shirt off again in a movie, but I guess that's not very realistic. I certainly won't be asking to do it, though," he told Showbiz Spy.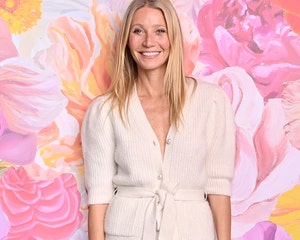 Gwyneth Paltrow Celebrates Her 50th Birthday With a Nude Photoshoot Covered in Gold Body Paint
Source: Read Full Article