Being single slaps. Yes, I know seeing all your friends getting engaged while you're waiting to hear back from your latest Hinge match would have you believe otherwise, but the beauty of being single is not to be overlooked, friends! You can be as selfish as you want, you don't have to share the remote with anyone, and your holiday travel plans? All about you, bb. It's high time singles had a holiday that celebrates all the good that comes with flying solo, and Lelo's Single's Day sex toy sale does just that. Because what better way to acknowledge that you don't need anyone else but your bad self than by giving yourself one hell of an orgasm?
Yup, your fave sex toy retailer is celebrating you today (Single's Day unofficially falls on November 11, btw, so make sure to pamper yourself accordingly) with a sale that'll make you want to give them all your money. You can save up to 20%, 30%, and 50% off select toys, and take advantage of exclusive bundles that include all you need to have your sexiest solo night ever.
Consider this sale your sex toy shopping spree for 2022—it's an investment in your pleasure! A ~treat~ from you to you that celebrates and acknowledges your sexy single self. So grab your credit card and reward yourself. Being a bad bitch is hard work. You deserve this. (And if you want to continue your sex toy shopping spree beyond Single's Day, check out our master list of sex toys, because why would you ever want to limit prioritizing your pleasure to one day a year?)
20% off
1.SONA 2 Cruise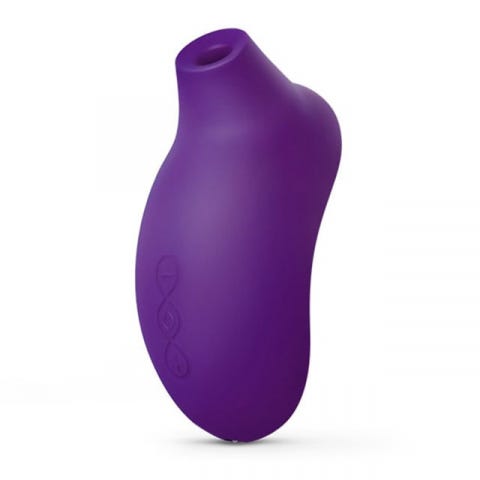 There's a reason the SONA Cruise is a global bestseller. Made from a single piece of 100% waterproof, extra-soft silicone, it was designed to absorb sonic waves and transmit them towards your clit, so you get to enjoy the deepest pulsing sensations. The "mouth" of the toy is also softer, deeper, and bigger than the OG Sona, designed to target a larger surface area. With 12 pleasure settings, you'll be entertained all night long, trust.
2. SORAYA WAVE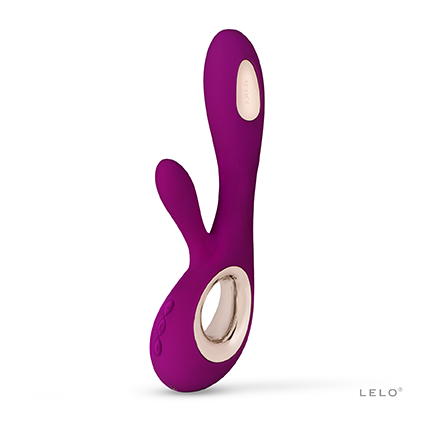 Lelo's take on the classic Rabbit vibe offers eight pleasure settings for toe-curling orgasms. Designed using their WaveMotion technology, the internal part of this vibe pulses in a "come-hither" motion, meant to mimic the sensation of a lover's fingers stimulating your inner hot spots. Yes, please.
3. TOR 2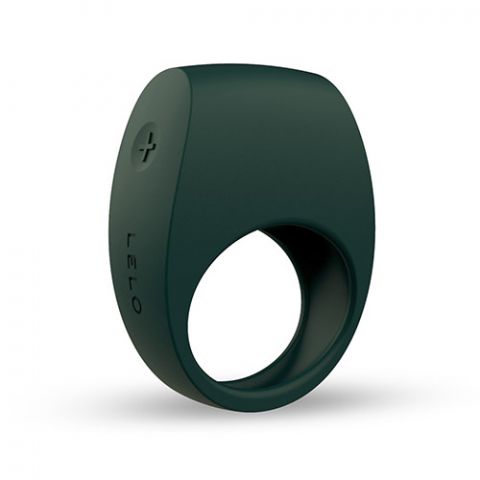 If you've never tried a cock ring with your partner, consider this your sign. TOR 2 comes with six pleasure settings in 100% waterproof, flexible, soft silicone. When placed with the thicker part over the shaft, the penetrating partner feels hot and heavy vibes on their peen, while the receiving partner gets targeted clit action. Place the thicker part below the shaft to stimulate the balls.
4. SMART WAND 2 Medium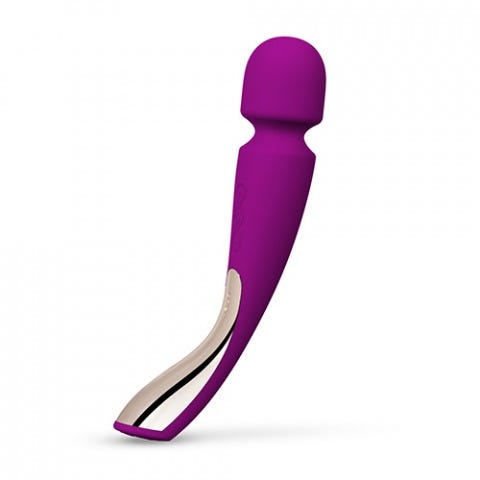 The magic of wand vibes is that you can use them on any part of your body, not just your sexy bits. Use SMART WAND 2 to massage each other's tense shoulders, or over erogenous zones like your nips. Choose one of its 10 massage patterns to adjust to wherever you're placing it, including the clitoral area. Plus, it's also not massive in size like most other wand vibes, making it perfect to stash in your carry-on for on-the-go O's.
30% off
5. MONA 2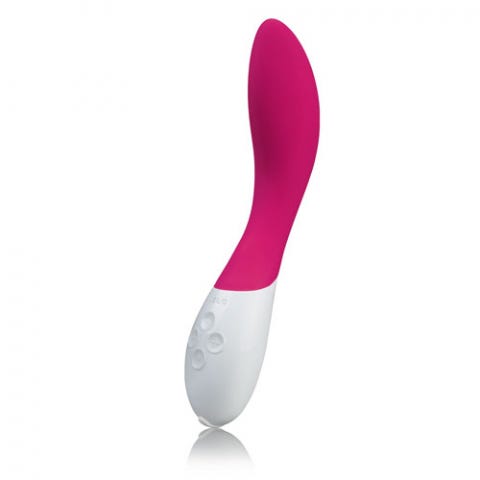 MONA 2 is a LELO staple. Its thick end curves upwards to perfectly hug your body and target your internal hot spots. If internal penetration isn't your thing, use its six pleasure settings to stimulate your clit. And did I mention it's waterproof? You're welcome.
6. TIANI 2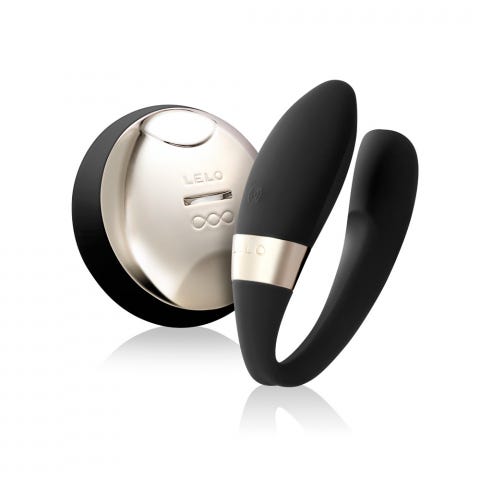 Make your next hookup one to remember with TIANI 2. Meant to be worn internally during sex by the receiving partner, this couple's massager has eight vibration patterns that provide ultimate pleasure for both parties. It can also be used for sexy solo play. The best part? It uses LELO's SenseMotion technology via a wireless remote that adjusts the vibrator's settings based on how you move it.
7. MIA 2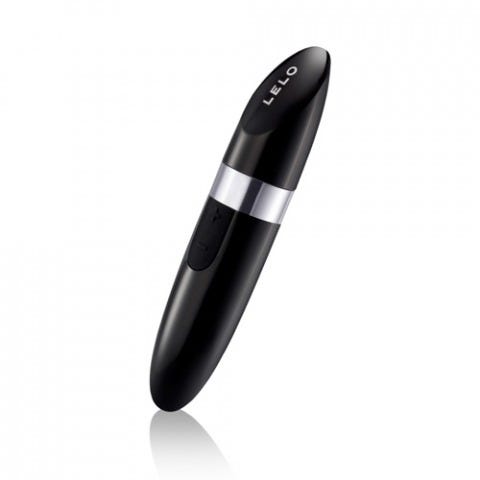 Chances are, if you placed MIA 2 on your vanity, no one would know it's not a tube of lipstick and that it's actually a super-powerful bullet vibe. Stuff it in your purse for orgasms on the go and take advantage of its six vibration patterns. Your clit will thank you.
8. LYLA 2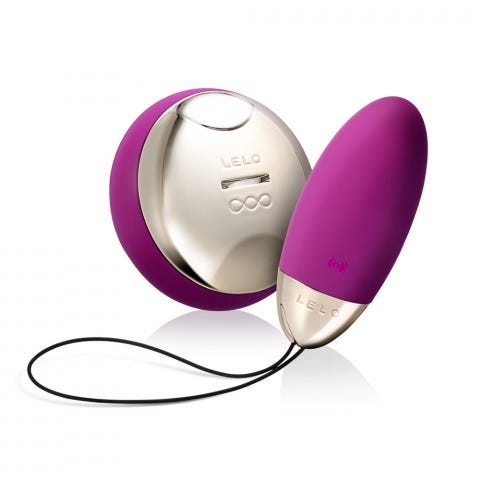 No, LYLA 2 isn't a Christmas ornament, but its strings do serve a secret sexy purpose. It's a remote-controlled bullet vibe that you can control just by moving the remote (yup, you don't even have to press a button), so you can climax anywhere, whether you're in bed or out and about.
50% off
9. TANO 2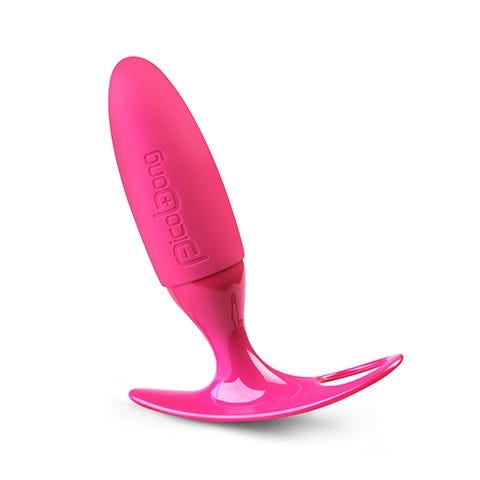 If you've decided this is the year you'll finally try butt stuff, but you have yet to make good on that promise, buy TANO 2. From LELO's sister brand, PicoBong, this anal vibrator comes with a handle that makes insertion easy and a ring on the handle that makes it easy to move around. It's quiet, waterproof, and comes with 12 vibration patterns, making it the perfect intro to anal.
10. IPO 2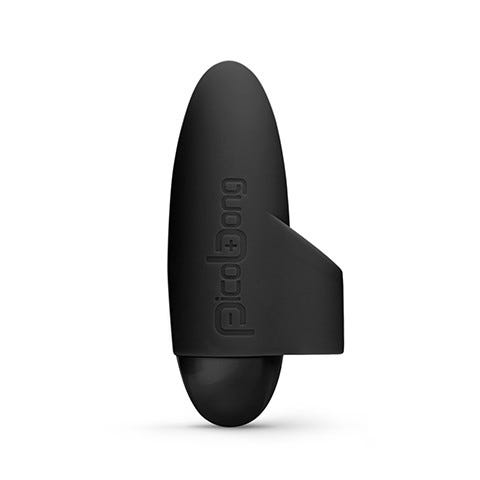 This lil clit vibe is tiny but mighty, with 12 vibration patterns that'll make your toes curl. But what makes it unique is its shape—instead of holding your vibe to your clit, you can slip IPO 2 over your middle or index finger, so all you have to do is rub up and down, side to side, or however fits your fancy.
11. KAYA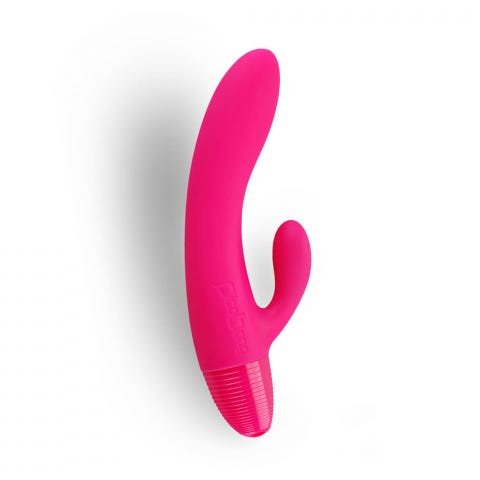 KAYA is the perfect starter Rabbit vibe. It stimulates both your clit and your internal hot spots at the same time, with 12 vibration modes in a sleek, waterproof, super soft silicone material. Plus, one of the reviewers said it would take you "to heaven and back," and if that's not enough of a motivator, IDK what is.
Bundles
12. Operation Allgasm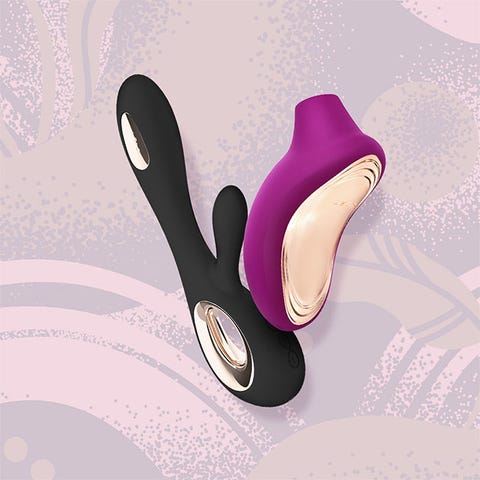 Get SORAYA Wave and SONA 2 Cruise in this bundle that saves you $138. The bundle also comes with a divine massage candle that smells like vanilla and cacao, and an unscented, water-based lube. A $437 value for $299? Say less.
13. No Pain All Gain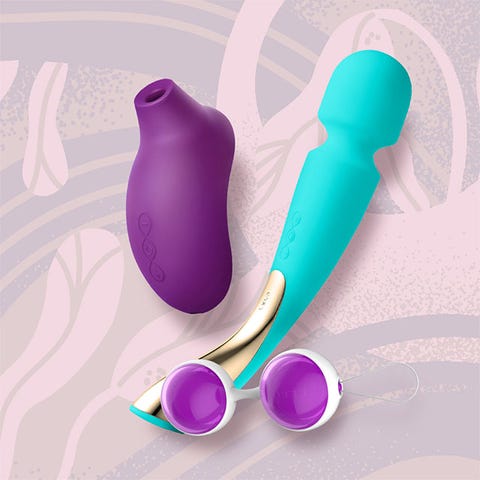 This bundle comes with the SMART WAND 2, the SONA 2, and a set of weighted vaginal beads. If you've never used vaginal beads, they're a nifty tool that, when inserted during pelvic floor exercises, gives your vag a workout that can, over time, make your orgasms feel even stronger. The beads come in a variety of different weights that you can switch out in their harnesses to create whatever combo works best for you. At $249, you save $118. Yes, yes, yes.
Source: Read Full Article