Legendary singer/musician Carly Simon wondered what took so long for her to be inducted into the Rock & Roll Hall of Fame.
Simon is finally being induced into the Rock & Roll Hall of Fame Class of 2022. But fans wonder what took so long. Simon thinks she may know why and it has everything to do with Jann Wenner.
People thought Carly Simon was already a member of the Rock & Roll Hall of Fame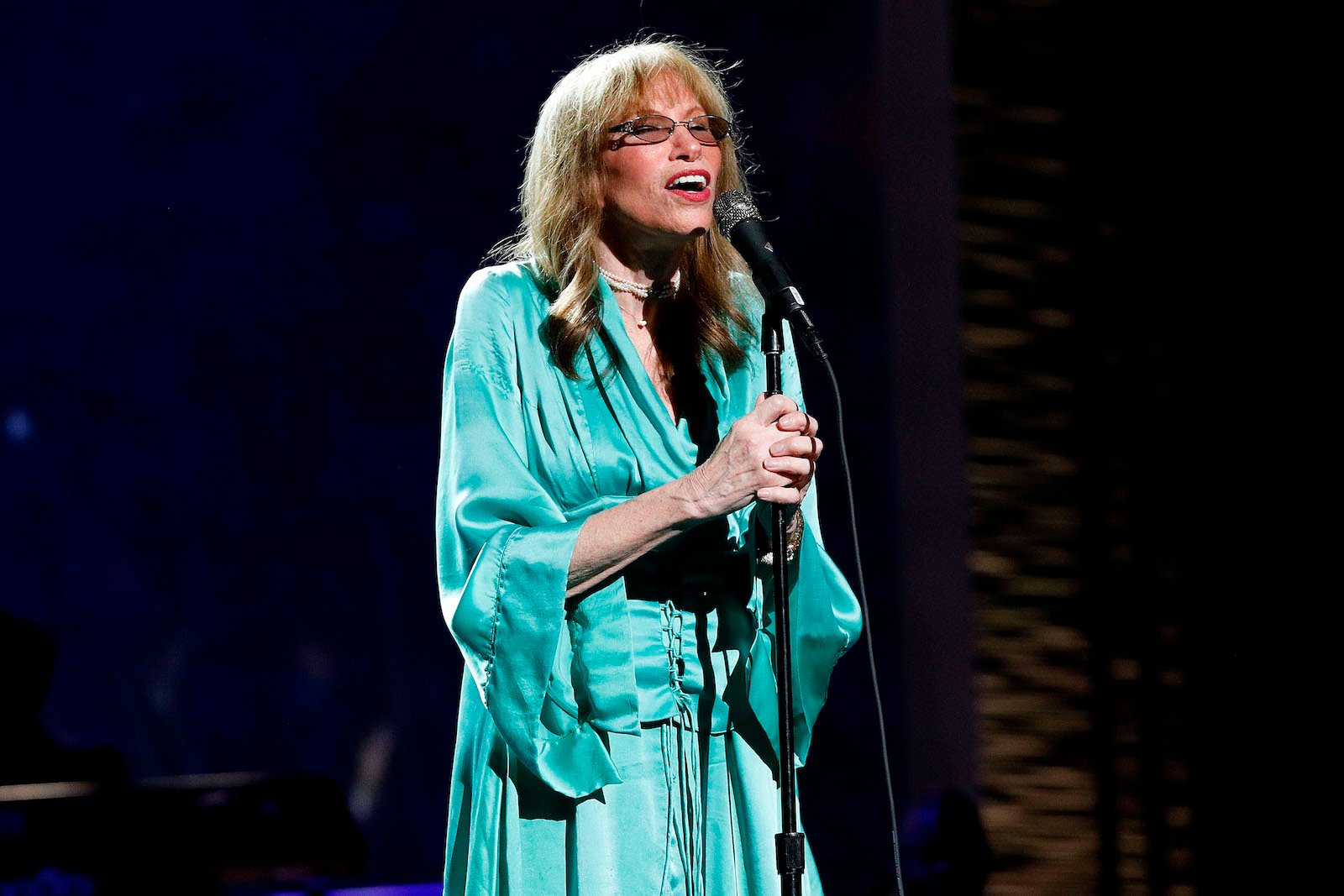 One of Simon's most recognizable songs, "You're So Vain" is often covered by artists, including Taylor Swift in 2013 when Swift invited Simon to join her onstage. "What a huge compliment," she said. "In the case of Taylor, she asked me to come and sing with her at Foxwoods … and it was so much fun. I've never sung for so many people except when I sang at Madison Square Garden."
Why does Carly Simon think it took this long to be invited to the Rock & Roll Hall of Fame?
So why does Simon think her Rock Hall invite got lost in the mail until now? She told Yahoo Entertainment she'd been passed up so many times, that she thought it would never happen. Simon said it had a lot to do with Wenner.
"Jann Wenner, I thought, was a friend of mine. And it got more and more awkward, every time I ran into him," she said.
"I put the blame on the fact that Jann and I were both in the same scene in a movie starring John Travolta called Perfect," she recalled. "And I had to throw a drink in John Travolta's face, and it was a Bloody Mary. And then it was supposed to be followed up by a line that Jann Wenner was delivering, and Jann missed his line each time.
"So, John had to go back and change his white shirt many times, so that we had to redo it," she said. "And I think Jann just might have just been embarrassed about that. People have arranged their attitudes based on many things. And sometimes it's just something that they may have done that was embarrassing to them."
Many of her favorite songs are inspired by living on Martha's Vineyard
Simon's library of hits are endless. Beyond "You're So Vain" others include "Nobody Does it Better," "Anticipation" and many more. Many of Simon's favorite songs are inspired by living on Martha's Vineyard, an island she's called home for decades. "The majority of the songs I've written were written while I was on the Vineyard," she said.
"There are certain songs that really resonate. One song that's a Martha's Vineyard song is called, 'We Just Got Here.' It's about Labor Day on Martha's Vineyard," she said.
Simon added, "That's on the album, Have You Seen Me Lately. Another song, 'Raining,' which never appeared on an album until it appeared on a boxed set called Clouds in My Coffee. It's all about being a kid on Martha's Vineyard. The lyrics about it raining and being stuck in a house for two weeks when you hoped your vacation was going to include sunshine and riding the waves, but instead it just kept raining. Those are two songs that are lesser known songs."
Source: Read Full Article