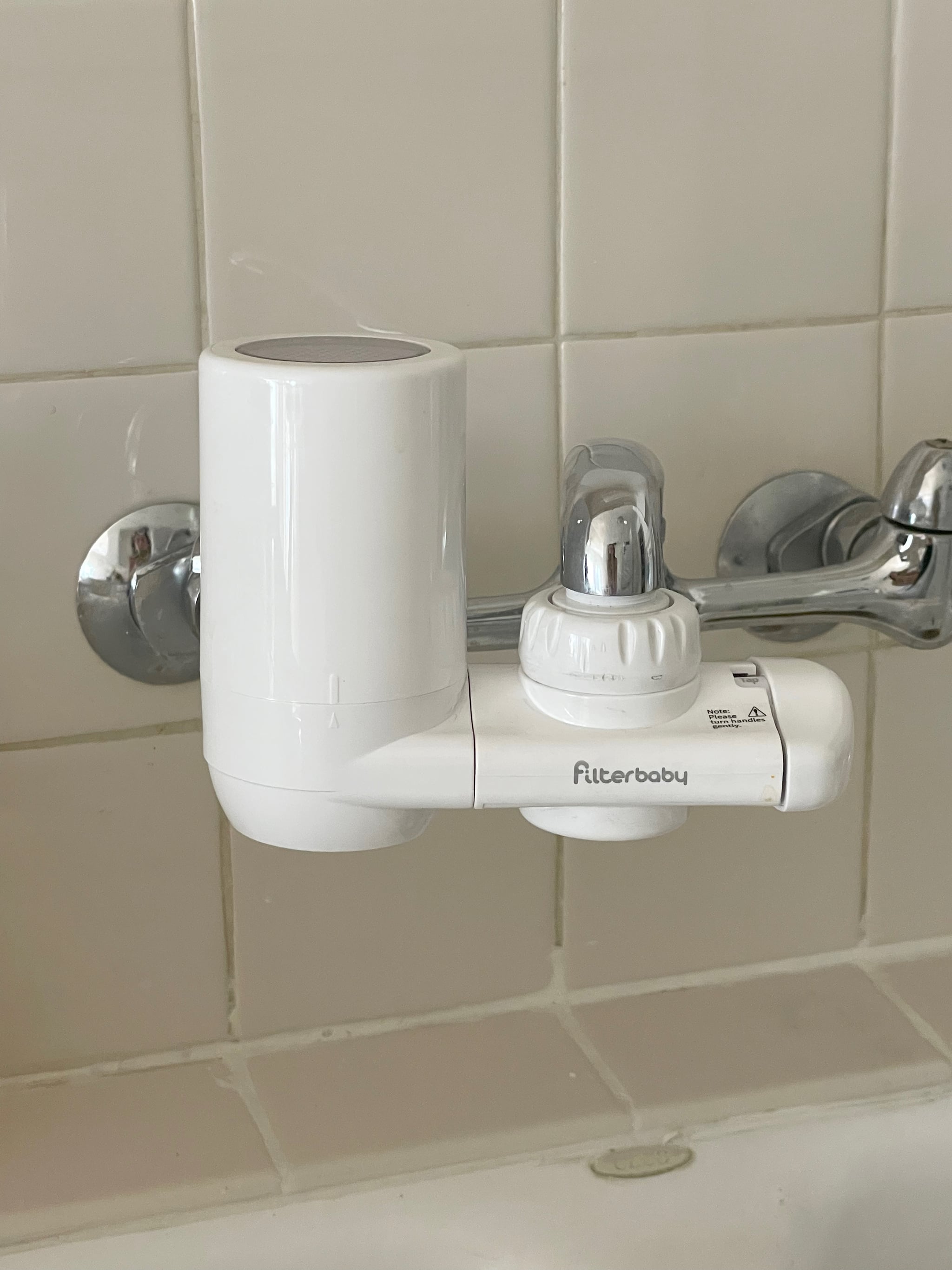 Tap water can sometimes cause dryness or irritation of the skin.
The Filterbaby ProDermis is a sink filter system that reduces chemicals and irritants in water.
One editor tested the filter on her dry, acne-prone skin and is sharing her results.
The last few months of my life have been a complete sh*t show, and my skin has been paying the price. My relationship of eight years completely fell apart, I moved to a new city, and my anxiety put me constantly on edge. So it came as no surprise to me when, on top of everything else, I noticed that my forehead was covered in angry red pimples.
Even after I had officially settled into my new apartment and things calmed down a bit, I was still experiencing acne. Thinking the change in tap water could be the culprit, I decided to try installing a filtration system in my bathroom to hopefully clear up my skin, and I'm glad I did.
The Filterbaby ProDermis ($85) is a three-step filtration system that promises to provide healthier skin by reducing chemicals and irritants in your water. The system's three layers include woven mesh to capture large sediment particles, carbon fiber to remove chlorine, and an ultrafiltration membrane that reduces particles like algae, rust, and microplastics.
As for why you'd want to use filtered water on your skin in the first place, if your tap water is too hard or too soft, it can potentially cause irritation like redness and dryness. Earlier this year, I started using a shower filter, which drastically improved the condition of my hair, but because I typically wash my face in the sink, I still frequently experienced acne, especially when I was stressed or traveling. After doing a little research on the Environmental Working Group website, I found that the water in my new city has 16 contaminants that exceed EWG health guidelines and 30 total contaminants, so to say I was eager to begin using this filtration system was putting it mildly.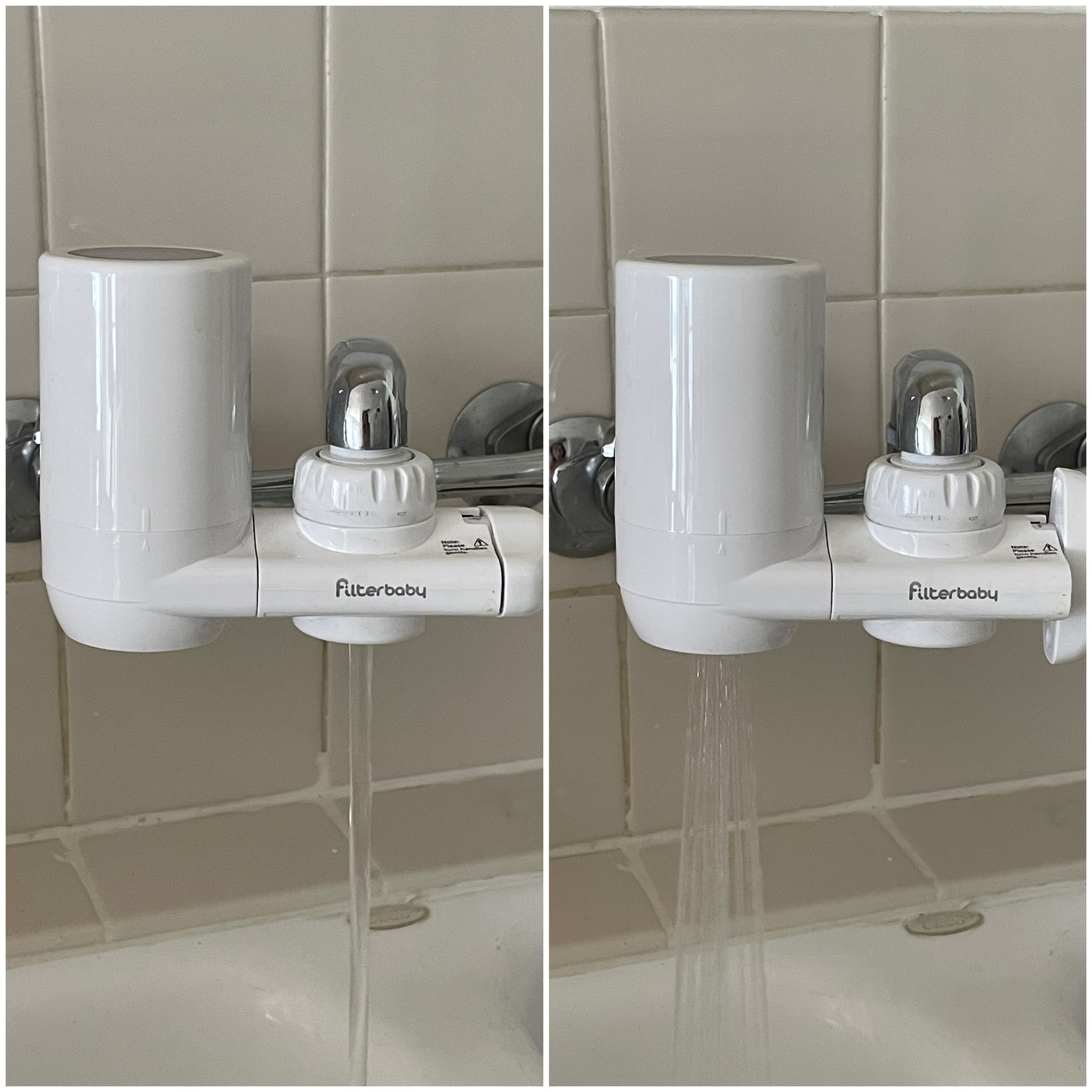 When it came time to install Filterbaby, I started out by pulling up the brand's website and checking out its six-step guide, which includes videos and gifs. Although everything seemed easy enough, I ran into an issue when trying to get the filter on my bathroom sink. I ended up having to call my apartment's maintenance person to help me, and we both came to the conclusion that the current configuration in my bathroom wouldn't work with the filter. Regardless, I was determined to use it, so I had him install it in my kitchen instead.
The first thing I noticed after I had everything set up was that the filter had two different settings. If left on the "tap" setting, the water came out of the standard faucet. If switched to the "filterbaby" setting, the water came out of the filtered section in rain shower spray. Washing my face in my kitchen sink every morning and night took some getting used to, but by the end of the first week, it became like second nature. Other than the fact that the filter is a little bulky and visible, it didn't affect the water pressure or temperature, so I barely noticed it was there.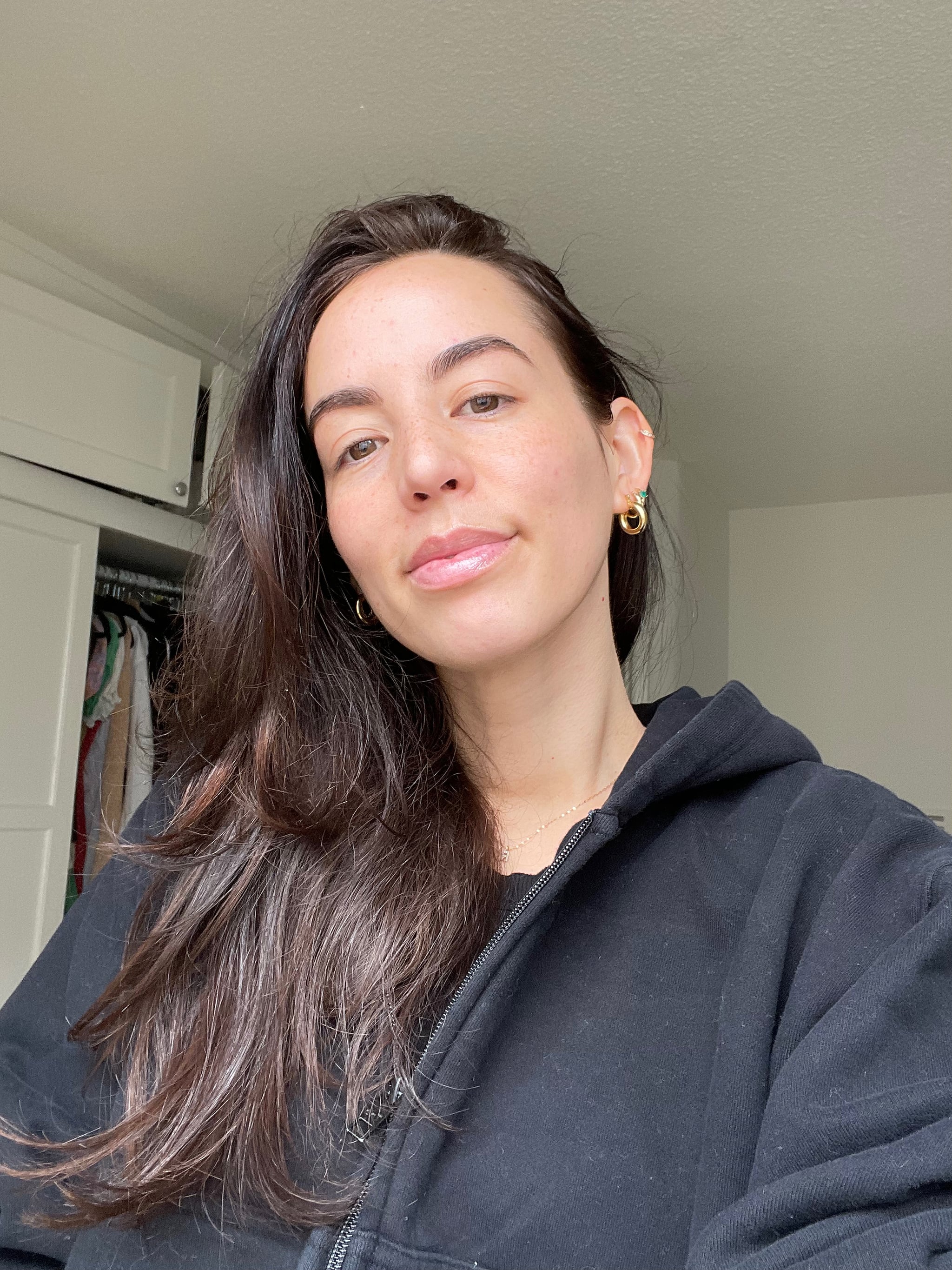 After a week of use, I noticed that my skin felt softer. After two weeks, my forehead acne had all but disappeared, and by the third week, I noticed a difference in my skin's dryness. Typically, I experience flakes, but my face didn't feel as tight after washing it, and I was even able to skip moisturizer a few times before going to bed at night, which is usually out of the question for me. Plus, after realizing that my water tasted a bit chlorinated, I actually started brushing my teeth in my kitchen sink as well, and the chlorinated taste was completely gone whenever I skipped out on using just tap water.
The Filterbaby product does require changing out the filters every three months or so, but it's an expense I'll gladly take on because of how big of a difference it's made for my skin. If you have been experiencing irritation and think the cause could be from your water, give this product a try. It's been an easy solution I can't recommend enough.
Rating:

Source: Read Full Article