The Marvel Cinematic Universe just keeps on getting bigger and bigger, and it doesn't seem to be stopping anytime soon. Eternals introduced a new set of superheroes to the world. But an Eternals post-credits scene may indicate that fans will see another group of characters assemble — the Midnight Sons — in future MCU projects.
Mahershala Ali's Blade debuts offscreen in an 'Eternals' post-credits scene
For most of Eternals, Dane Whitman appeared to be an average human who happened to be dating an immortal alien. However, some fans knew that Dane likely had a greater purpose in the MCU due to his history in the Marvel comics. Dane is the third iteration of Black Knight — the first being the original Black Knight from medieval times and the second being Nathan Garrett, a villain.
Both Dane and Nathan are descendants of the original Black Knight. But, thanks to an Eternals post-credits scene, it seems like the MCU will explore Dane's story further. Nathan might appear down the road, but we're focused on Dane for now.
In the Eternals post-credits scene, Dane opens a box that contains the cursed Ebony Blade, which is the source of Black Knight's power. And, offscreen, a man asks him if he's sure that he's ready for it. Chloé Zhao confirmed that the mysterious voice is Blade, played by Mahershala Ali. In 2019, Marvel announced that Ali would play Blade in the MCU. But it wasn't until Eternals that fans got their first taste of the character.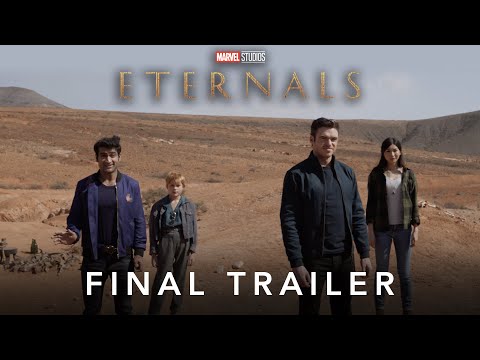 Blade is a part of the Midnight Sons in the comic books
The Eternals post-credits scene led many Marvel fans to believe that the MCU is introducing the Midnight Sons. In comic books, the Midnight Sons are typically a group of supernatural superheroes who band together to fight evil. And Blade plays a significant role in the team.
Other members of the Midnight Sons include Doctor Strange, Moon Knight, Ghost Rider, Punisher, Morbius, Werewolf by Night, Iron Fist, Black Cat, and more. Fans may recognize a few of those names because the MCU has already introduced some, and Marvel has also confirmed that others would appear in the future.
Even though Black Knight has not been a part of the Midnight Sons in the Marvel comics, the Eternals post-credits scene might indicate that he will join the team in the MCU. Blade could very well be assembling the Midnight Sons, starting with Dane Whitman.
Why fans believe the 'Eternals' post-credits scene is setting up the Midnight Sons in the MCU
Both Moon Knight and Werewolf by Night are getting Marvel Disney+ shows, which have led fans to believe that they will join Blade and Black Knight in the Midnight Sons. Plus, it's quite possible that Doctor Strange, Punisher, and Iron Fist could be a part of the team as well.
Marvel fans discussed the possibility of the Midnight Sons in the MCU in a Reddit thread. One person speculated, "I'd like to open the floor to speculation about a possible Midnight Sons in the MCU. Currently, we have a new Doctor Strange movie coming out, Morbius coming out (and a trailer teasing his MCU connection), a Blade movie in development, and a Moon Knight show coming soon."
They continued, "One of the possible members I personally think ties it all together, could be Black Knight … Other possible members: Sylvie (with Enchantress's connections to the Black Knight in the comics), Scarlet Witch (with her established connection to the Darkhold), and if the MCU is ready to introduce by this time, maybe Ghost Rider and Hannibal King."
Another fan said, "We might see them pop up together, say in a future Doctor Strange movie in supporting roles as a kind of Easter egg. But I sincerely doubt we'll get a project with that title or a proper team up to that extent. Kind of like how we got the 'Secret Avengers' in Infinity War. A reference to it by association, but not a full-on project [in my opinion]."
Only time will tell if fans see the Midnight Sons assemble in the MCU. For now, Eternals and its post-credits scenes are available to stream on Disney+.
Source: Read Full Article