Prince Harry reportedly felt "helpless" during the hospitalization of his beloved grandmother Queen Elizabeth. The monarch spent one night in the hospital on Oct. 20 for preliminary tests. Harry, who has maintained a close relationship with the queen, feared the worst after learning of the monarch's medical issues.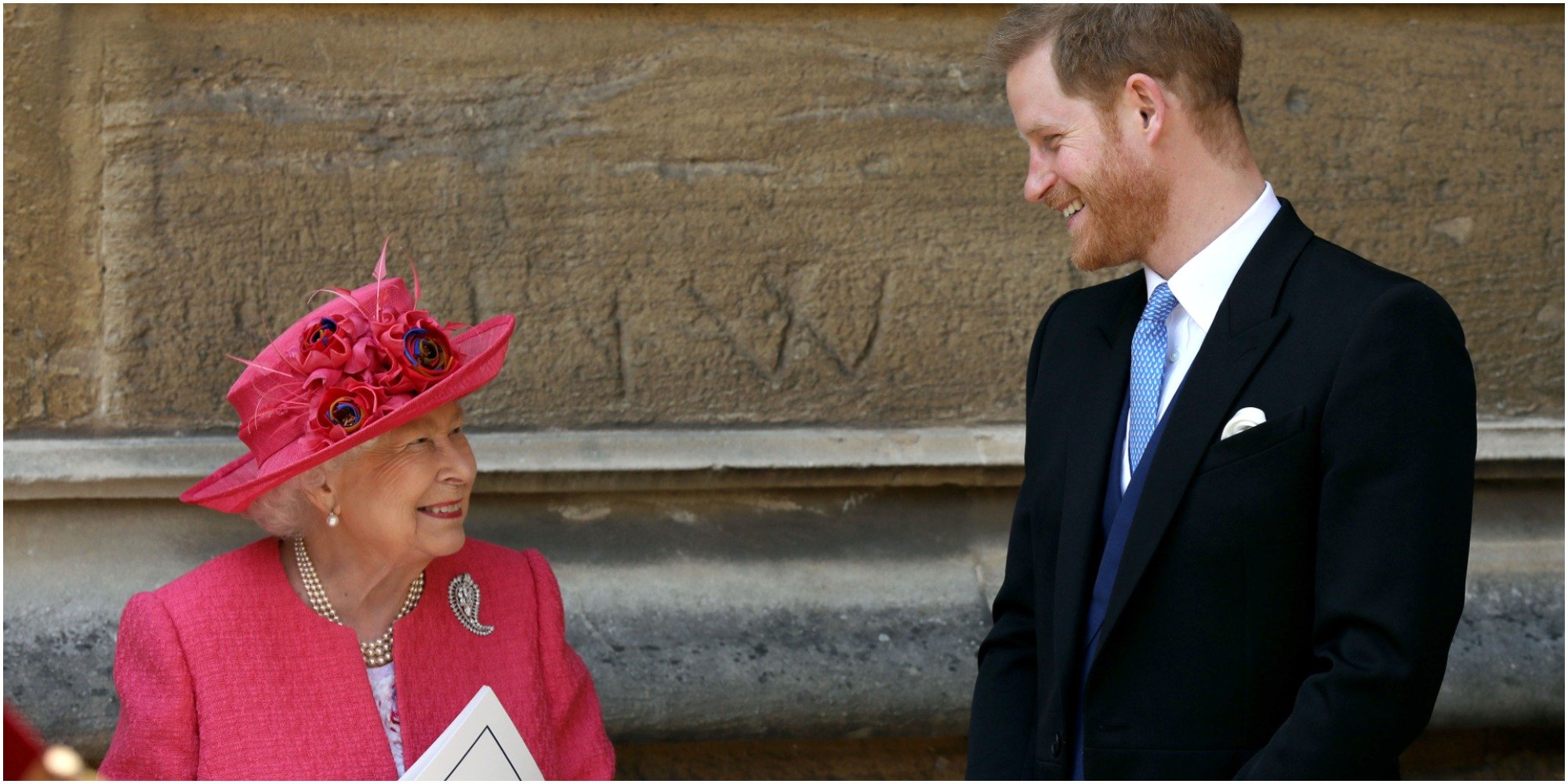 Why was Queen Elizabeth in the hospital?
Queen Elizabeth was set to travel to Northern Ireland until doctors advised her to rest. The 95-year-old continues to maintain a busy professional schedule. However, she accepted the medical advice of her physicians and canceled her upcoming events. The queen's schedule has reportedly been even more demanding since the death of her husband, Prince Philip, in April 2021.
"The queen has reluctantly accepted medical advice to rest for the next few days," Buckingham Palace said in a statement on Oct. 20.
"Her Majesty is in good spirits and is disappointed that she will no longer be able to visit Northern Ireland, where she had been due to undertake a series of engagements today and tomorrow."
The decision for her to stay overnight was a precaution by the queen's medical team, this person said.
She returned to work at Windsor Castle on Tuesday, Oct. 26.
Harry felt 'helpless' after learning of the queen's health
Us Weekly reported that a royal source claimed Harry felt "helpless" after learning of his grandmother's struggles.
Harry and his wife Meghan, Duchess of Sussex, live in California. The queen resides in the United Kingdom.
"He felt helpless being 5,000 miles away in Montecito, [California] and has been checking in non-stop with her," the insider said to Us Weekly.
Harry reportedly carries guilt from not properly saying goodbye to his grandfather Prince Philip in person before his death.
"[He] would never forgive himself if the same thing happened with his beloved grandmother," the insider relayed to Us.
This would ensure that the queen would get to meet her great-granddaughter Lilibet and see grandson Archie. The queen has reportedly not seen the little boy in person since he was an infant. Harry and Meghan relocated to the United States in March 2020, just ahead of the coronavirus (COVID-19) pandemic.
Harry and the queen's relationship is stronger than ever
In an interview with Good Morning America, royal correspondent Omid Scobie offered insight into the relationship of Harry and his grandmother.
Scobie claimed Harry and Meghan's feelings of disappointment toward the monarchy did not extend toward the queen.
"When it comes to that relationship with the Queen, it is as strong as ever—they have nothing but love for her," Scobie said on Twitter.
"Of course, we saw them [Harry and Meghan] name their daughter Lilibet after the Queen's very nickname, so that really gives us an insight into that close relationship," he explained.
Source: Read Full Article