"One of them slammed my face into the subway grates and knocked my tooth out."
The stars of the "Real Housewives" franchise always seem to be getting into trouble with each other and while it's usually all fun and games, some of the show's biggest names have also tangled with the law.
From drunk driving accusations to shoplifting, these Housewives have faced their fair share of trouble with the authorities. While a few of these reality stars got put in cuffs before they made their Bravo debut, others have faced the police while the cameras rolled. Thankfully, they all seemed to have learned their lesson and have no plans to let it happen again.
While we await Jen Shah's sentencing on "Real Housewives of Salt Lake City" after pleading guilty to fraud earlier this year, here's what some other "Real Housewives" had to say about their arrests.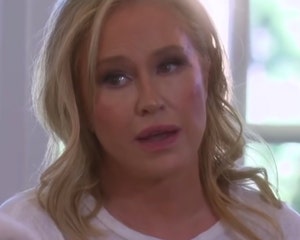 Kathy Hilton Accused of Threatening to 'Destroy Kyle and Her Family' In RHOBH 'Meltdown'
1. Luann de Lesseps
Luann de Lesseps was going through a difficult time when she was arrested in 2017. The reality star was put in cuffs after reportedly refusing to leave a hotel room and shoving a police officer who responded to the call in Palm Beach, Florida. She was charged with disorderly intoxication, battery on an officer/firefighter/EMT, resisting arrest with violence and threatening a public servant, according to the Palm Beach County Sheriff's Office.
"This was my first time in Palm Beach since my wedding, and being here brought up long-buried emotions. I want to offer my sincere apologies to anyone I might have offended with my behavior," she said in a statement at the time.
Luann later agreed to a plea deal that helped her avoid jail time but subject her to one year of probation, 50 hours of community service, two AA meetings per week, and a Mothers Against Drunk Driving class. Two years later, Luann violated her probation and was reportedly ordered to undergo weekly counseling sessions, monthly psychiatric sessions, to take medication for her alcoholism, and keep a breathalyzer monitoring device in her car.
2. Leah McSweeney
Back in 2002 — before her time on the show — New York City housewife Leah McSweeney was arrested during an altercation outside Hammerstein Ballroom. It happened while she and a date were exiting the venue around 4 AM along with the rest of the crowd. The couple ended up stopping to share a kiss and in the middle of everything, police stepped in to clear the crowd and pulled them apart. Suddenly, officers began beating her date and she did the only thing she could think of at the moment to help him.
"It was really scary. And I had a half-empty plastic water bottle with me and I threw it — not even directly at someone, just threw it in that direction. It was just a total knee-jerk reaction. But it hit a cop in the back. He turned around and lunged at me and punched me in the face. I fell onto the sidewalk, and suddenly I had four cops on my back, cuffing me. I just felt so many knees on my back. And one of them slammed my face into the subway grates and knocked my tooth out," Leah told People.
She ended up pursuing legal action and wound up with a $75,000 payout that she used to kick-start her clothing company, Married to the Mob.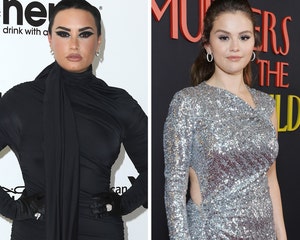 These Celebs Admit They Had A Falling Out With Their Former BFFs
3. NeNe Leakes
As a young woman, "Real Housewives of Atlanta" star NeNe Leakes was arrested on quite a few occasions. She revealed in her autobiography, "Never Make the Same Mistake Twice," that she was once arrested for shoplifting from a mall with a friend. Then in 1992, she was reportedly arrested and charged with one misdemeanor and three felony counts of "theft of services" from her phone company. She pleaded guilty to all four counts and was sentenced to two years of probation and ordered to repay $2,650. She went on to be arrested three more times for probation violations.
4. Kim Richards
Amid Kim Richards' struggle with substance abuse, she was arrested for public intoxication, trespassing, resisting an officer and battery while at the Beverly Hills Hotel in 2015. Just a few months later, she was arrested once again when she was accused of stealing hundreds of dollars of items from Target. She was later placed on a three-year probation and ordered to attend AA meetings as well as complete 450 hours of community service.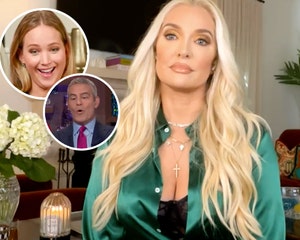 Erika Jayne Reacts to Jennifer Lawrence Calling Her 'Evil'
5. Tinsley Mortimer
In 2016, Tinsley Mortimer was arrested and charged with trespassing the home of her ex-boyfriend Nico Fanjul in Palm Beach, Florida. Tinsley has since opened up about her tumultuous relationship with Nico, which she says included violent altercations. The trespassing charges against Tinsley were later dropped.
6. Sonja Morgan
New York City housewife Sonja Morgan was charged with drunk driving, driving without a fastened seat belt, failure to keep right and failure to stop at a stop sign during a trip to Southampton, New York in 2010. She pleaded not guilty … but it's unclear what happened after that and she's never spoken about the incident.
7. Danielle Staub
"Real Housewives of New Jersey" star Danielle Staub and an old boyfriend were once arrested for their involvement in holding a man for ransom following his involvement in a botched cocaine deal. At the time of her arrest, Danielle was in possession of six kilos of cocaine and $16,000 in cash. She pled guilty to one count of extortion and agreed to cooperate with the FBI for a more lenient punishment but still ended up spending nearly a month in jail. Looking back, Danielle says her participation in the crime was minimal, only going as far as to place the ransom money phone call.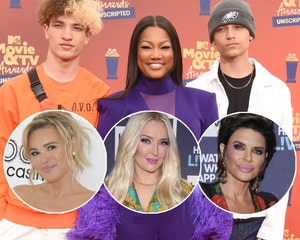 Real Housewives of Beverly Hills Stars Deny Orchestrating Social Media Attack on Garcelle's Son
8. Brandi Glanville
In 2010, Brandi Glanville was pulled over while driving in Beverly Hills and was arrested for drunk driving. She was charged with driving under the influence of alcohol or drugs, and driving with a blood alcohol level above 0.08%. She later pled no contest to the second charge.
"I messed up. I take full responsibility for my actions. I regret my bad choice, and am thankful to God that no one got hurt. I'm sorry," she tweeted following the incident.
9. Kelly Bensimon
"Real Housewives of New York" star Kelly Bensimon was once arrested following an altercation with her then-boyfriend Nick Stefanov. She was accused of punching him in the face, giving him a laceration under his left eye, and was charged with misdemeanor third-degree assault.
10. Teresa Giudice
Four years after Teresa Giudice and her then-husband Joe filed for bankruptcy, they were accused of committing fraud. In 2014, the couple pleaded guilty to 41 counts of fraud. Joe also admitted that he failed to pay approximately $200,000 in taxes. Despite Teresa's guilty plea, she later admitted that she did not believe she was breaking the law at the time.
Teresa was sentenced to pay $414,000 in restitution and to serve 15 months in prison, but she was released after 11 months for good behavior. Joe was sentenced to 41 months in jail and after he did his time, he was deported back to his home country of Italy.
"There was no intent to commit a crime. I didn't know I was committing a crime … I got sentenced. I got served time. I did what I had to do and now I'm moving past it," Teresa told ABC News after being released from prison.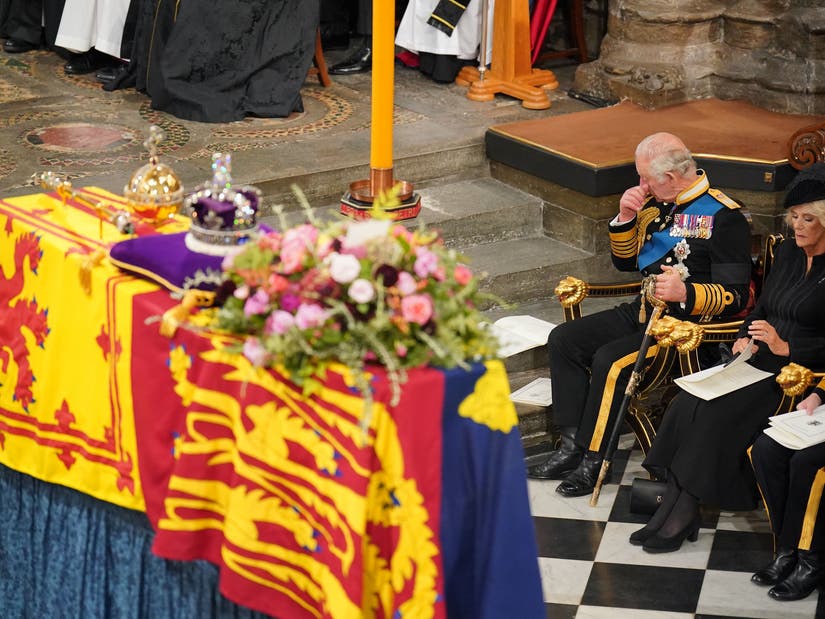 Source: Read Full Article